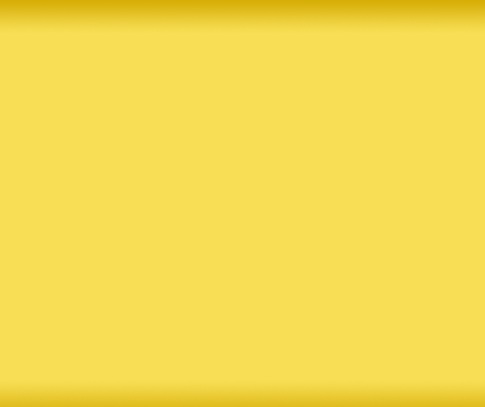 What's New! Page 2

12/15/10
Home Page
- News updated
12/15/10
Highland Fling
- Dec 65, Nov 66, Feb 67 issues added
12/15/10 Multiple Pages - December 5 Get Together added
12/12/10 Class picture pages - Name index moved to enable site search
12/07/10
Home Page
- News updated
12/04/10 All Pages - FreeFind site search
12/04/10
Elementary Schools
- Page Added - moved from Highlander '67 section
12/04/10
Highland Fling
- Page added
11/14/10
Home Page
- News updated
11/07/10 All Pages - Site search revised, multiple page corrections
10/30/10
Memorials
- Page revised, obituaries page added
10/26/10 Multiple Pages - Warren Pace passing
10/24/10
Home Page
- News updated
10/24/10 Highlander '67 - History of HS Elementary link added
10/24/10 Highlander '67 - More About description added
10/24/10
Lost Classmates
- Bill Covert located
10/01/10 Highlander '67 - Freeman Russ moved to Florida
09/15/10 Highlander '67 - Dee Nicholson e-mail added
09/06/10
Lost Classmates
- Gayln Blevins located
09/04/10
Home Page
- News updated, format revised
09/04/10
Lost Classmates
- Judy Thornton located
09/04/10 Highlander '67 - More About links and pages added
09/04/10 Highlander '67 - Teachers pages added
09/04/10
Fun Stuff
- Link to Backstate Pass band added
08/01/10 Highlander '67 - Jack Byrne state changed to VA
07/31/10
Lost Classmates
- Vince Bertarelli located
06/21/10
Memorials
- Page revised, pictures added
06/20/10 Highlander '67 - Nick Geer e-mail added
06/16/10
Home Page
- News updated
06/16/10
Lost Classmates
- Eight classmates located by Brenda Griggs
06/16/10
Music-Videos
- Link to Jun 10, 2010 Get Together video page added
06/16/10 Highlander '67 - Belinda Mann, Dee Deboe pictures added
06/11/10
Fun Stuff
- Page added - access through "Other Pages" menu
06/10/10 Highlander '67 - Belinda Mann e-mail added, misc. updates and corrections
06/06/10 Highlander '67 - Thomas Jamerson, Mike Parker pictures added
06/04/10 Highlander '67 - E-mail addresses added
05/31/10
Home Page
- News updated
05/31/10
Music-Videos
- Two albums added
05/31/10
Request Access
- Page added
05/31/10
Home Page
- Format revised, Facebook will not display within a web site
05/31/10
Lost Classmates
- Page updated
05/18/10 All Pages - Information page added for "page not found"
05/18/10 All Pages - Information page added for incorrect User ID and/or password
05/18/10 Highlander '67 - Format changed to use symbol indicators
05/18/10
Memorials
- Information source notation corrected
04/12/10
What's New
- Links removed for changed pages prior to 2010
04/10/10 All Pages - HSHS67 Web Site Version 3
























03/17/10
Class Picture
- 41 names added to picture from Bonnie Evans Thomas
03/10/10 Highlander '67 - Bernard Newton picture added
01/23/10
Home Page
- News updated
01/23/10
Get Together December 22, 2009
- page added
01/02/10 All Pages - Copyright update


Highland Springs High School

Class of 67

Highland Springs, Virginia








12/04/09 News for December 4, 2009 - See page for updates
11/16/09 Bulletin Board - Item posted
11/16/09 Home Page - Bulletin Boards status added
11/14/09 News for November 14, 2009 - See page for updates
11/14/09 Countdown to the 60s - Page removed
10/23/09 Walk to Defeat ALS in Memory of Barbara Cabell Hicks - Walkers updated
10/03/09 Highlander '67 N - HSHS67 e-mail added Tony Nestor
09/27/09 News for September 27, 2009 - See page for updates
09/04/09 Picture Bulletin Board - Chuck Whitlow and family picture posted
08/30/09 News for August 30, 2009 - See page for updates
08/30/09 Whatever Happened to. . . - Claude Miller page updated
08/25/09 Multiple Pages - Claude.Miller and Ray.Sadler e-mail added
08/24/09 Multiple Pages - Bruce Smith located, Norman.Harris e-mail added
08/19/09 Walk to Defeat ALS in Memory of Barbara Cabell Hicks - Walkers added
08/05/09 Highlander '67 - N - HSHS67 e-mail added Dennis Newcomb
08/05/09 Walk to Defeat ALS in Memory of Barbara Cabell Hicks - Walkers added
08/05/09 HSHS Class of 67 - News items added
08/05/09 Walk to Defeat ALS in Memory of Barbara Cabell Hicks - Pages added
08/05/09 Memories in Pictures - HS Elementary 1957 link and page added
07/29/09 All Pages - Link to "What's New" page added to bottom
07/29/09 Class Picture - Butch Earnhardt identified
07/28/09 Bulletin Board - Post from Jerry Hicks
06/23/09 Fun Stuff - Added link to Steve Twombly band Flashback5
06/21/09 Web Site History - Page renamed "What's New!" - link added to home page
06/21/09 Class Picture - 8 names added
06/20/09 Picture Bulletin Board - Jack and Mary Mueller picture posted
06/20/09 Highlander '67 - M - Judy Maxwell picture replaced
06/20/09 Highlander '67 - Jack Mueller, Mary Ragland pictures added
06/18/09 Highlander '67 - HSHS67 e-mail added Lenore Hobbie, Brooke Smith
06/17/09 HSHS Class of 67 - News items added
06/17/09 Get Together - June 11, 2009 - Page added
06/17/09 June 11, 2009 Get Together Video - Page added
06/17/09 Highlander '67 - W - Judy Wells located
06/17/09 Highlander '67 - Dana Hanson, Gee Gee Owen pictures changed
06/17/09 Highlander '67 - Beckie Goin, Gwen Page pictures added
06/17/09 Highlander '67 - H - Connie Hubble picture added
06/17/09 Highlander '67 - H - Bobby Harding, Carolyn Hood pictures added
06/14/09 Highlander '67 - Other Pictures - Miss Highlander picture moved to here
06/14/09 Highlander '67 - L - Dan Lohwasser picture added
06/13/09 Highlander '67 - Nancy Byrd, Chuck Whitlow pictures added
06/11/09 Web Site History - Page added
06/11/09 Picture Bulletin Board - Gwen Page picture posted
06/10/09 Highlander '67 - H - Norman Harris, Judy Wells located
06/09/09 Highlander '67 - NO - Ray Owens picture added
06/08/09 Highlander '67 - UV - Suzanne Varnier picture added
06/08/09 Highlander '67 - H - Lloyd Hargrave picture changed
06/08/09 Highlander '67 - Richard Tuck, Nancy Walker located
06/08/09 Highlander '67 - P - Gwen.Page e-mail added
06/07/09 Highlander '67 - Pages added
04/20/09 Whatever Happened to. . . - Donnie Weis page added
04/20/09 All pages - Site search added
04/20/09 Fun Stuff - Page added
04/20/09 Facebook - Page added
03/12/09 Get Together - March 12, 2009 - Pages added
01/20/09 Whatever Happened to. . . - Carolyn Byrd pages added
01/09/09 Picture Bulletin Board - Page added
01/03/09 Bulletin Board - Page added
01/03/09 All pages -Pull down menu added for to provide more page links
12/31/08 HCTV Henrico County TV - "Historic Tales of HS" pages added
12/08/08 Songs of Christmas, 1963 - Page added
12/04/08 Get Together - December 4, 2008 - Pages added
11/16/08 All pages - New links to several pages added
11/16/08 Class Picture - Moved to Memories in Pictures, improved photo
11/01/08 Countdown to the 60s - Page added
10/30/08 Get Together - October 30, 2008 - pages added
10/08/08 All pages - Web site format changes, News section added
07/01/07 All pages - www.hshs67.com web address established
03/01/07 All pages - Site format change, new pages
09/01/97 All pages - First web site on geocities.com

01
. Pages optimized for screens widths 1024 pixels or higher.

02
. Primary navigation moved to top of screen horizontal.

03
. Navigation icons are hi-lited to indicate page section or show section
name if linked through other pages pull down menu.

04.
Facebook HSHS67 Group integrated into web site. Text and picture
bulletin boards moved to Facebook Group. Old bulletin board messages
have been moved to the Discussions section of our Facebook Group.

NOTE: You do not need to join Facebook
to view the HSHS67 Facebook
Group.

05.
Memories in Pictures moved to Highlander '67 Other Pictures.

06
. Class picture linked from home page.

07.
Reunions and Get Togethers summary page combined.

08
. Memorial obituaries temporarily removed; to be re-added in the future.

09.
Whatever Happened To... pages temporarily removed; to be re-added
and linked through the Highlander '67 section.

10.
Webcast Center removed; to be replaced in the future.

11.
News Archive removed.

12
. Summary Music - Videos page added.

13
. Direct video links added for users with systems that do not support or
allow Active X controls for video viewing.

14.
Fun Stuff page removed; to be re-added in the future.

15.
Highlander '67 section readied for new teacher pages to be added in
the future.